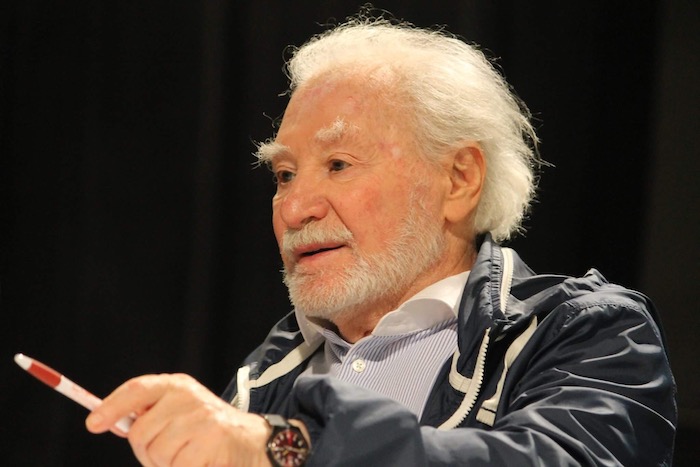 Moshe Yassur on the future of Yiddish theater
Moshe Yassur is is a Yiddish theater national treasure. For NYR he directed the ground breaking Yiddish world premiere of "Waiting For Godot," the drama desk nominated "Toyt Fun A Seylsman," "Rhinoceros," among others.
His work for NYR helped establish the company as one of the foremost innovators in modern Yiddish theater.
He often said that the director's job, among other things, is to protect the vision of the playwright. Nothing demonstrates this so ably as his brilliant handling of "Dratn Of A Salesman." Miller picture the play as happening in Willy Loman skull, and the daring minimalism of the production realized that vision to a tee. Joan Copeland called it the best production of the play she had ever seen, and althought the play was nominated by The Drama Desk for best revival, Moshe was sadly overlooked as best director. He should not only have been nominated, he should have won hands down.