A staged reading of an original Yiddish Drama
Di Psure Loyt Khaim
by Mikhl Yashinsky
directed by David Mandelbaum
cast in order of appearance
Yaakov Lipsker as Gabe
Mikhl Yashinsky as Khaim
Ruby Lee Lowensyein as Sadie
Stage Manager
Sophie Kreitzberg
Corbin Allardice
supertitles and tech
Ruth Geye
Sound
Yaakov Lipsker grew up in a Yiddish-speaking environment in Swampscott, MA. After stumbling upon a book titled Outwitting History during his freshman year of college, he learned about the Yiddish Book Center and attended the Steiner Yiddish Summer program in 2013. He currently lives in Brooklyn and can often be found at the YIVO archives, working on a dissertation on everyday Jewish nationalism in imperial Russia."
Mikhl Yashinsky was born in Detroit and educated at Harvard, and currently resides in Manhattan. His work as a stage director of opera has brought him to work at such institutions as the Detroit Opera House and Vienna's Theater an der Wien. His own original plays, in both English and Yiddish, have been performed at the Harvard Playwrights Festival, the Lower East Side Play Festival, the Candlelight Theatre in residence at the Indianapolis mansion of President Benjamin Harrison, the New Yiddish Rep, and Detroit Opera. His English translation-adaptation of Ephraim Kishon's Hebrew-language play "Romeo vs. Juliet," commissioned by the playwright's son, was recently given its first industry reading, starring Lesli Margherita. He has acted in the National Yiddish Theatre Folksbiene's productions of "Fidler afn dakh" (Fiddler on the Roof), directed by Joel Grey, and "Di kishef-makherin" (The Sorceress), both of them New York Times "Critic's Picks."  As Bobe Yakhne in "The Sorceress," he was hailed by the Times for bringing a "keen, if malevolent, psychology" to the title role.  At the Yiddish Book Center, he co-authored the groundbreaking new language textbook "In eynem" (All Together). His translations of the memoirs of Ester-Rokhl Kaminska, "the mother of Yiddish theatre," as well as early short stories by Isaac Bashevis Singer, and the detective stories of Max Spitzkopf ("the Yiddish Sherlock Holmes"), are all contracted to be published by various presses. In 2019, Yashinsky was named to the "Forward 50," the newspaper's annual list of "influential, intriguing, and inspiring" American Jews.
Ruby Lee Lowenstein is a playwright, poet, performer, and now director and producer (???) from Ann Arbor, MI. Currently based out of NYC, their work is interested in gender, Judaism, and chaos and always ends up accidentally being about G-d. They recently had the absolute honor of directing Vos Flist Durkhn Oder by Mikhl Yashinksy and now are OBSESSED with making super queer super hot super new yiddish theater- more, more, MOREEEE!!! MUAHAHA!!!
Corbin Allardice is a Yiddish translator, writer, and occasional actor based in New York. He was a 2021 translation fellow at the Yiddish Book Center working on the poetry of Vilna partisan Rikle Glezer. He has worked extensively with the Folksbine and New Yiddish Rep as a surtitle designer and operator.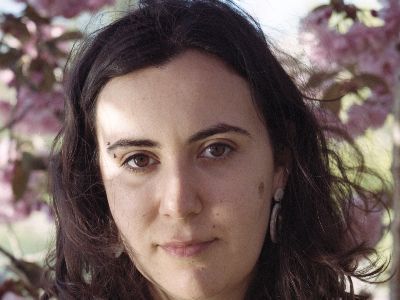 Sophie Kreitzbergis an actor and writer based in Brooklyn, NY. She is a fellow at the Barnard Center for Research on Women, a frequent collaborator of Massachusetts-based theatre collective Theater Between Addresses, and a member of the actors' ensemble for the Columbia University MFA Directing program. Recent credits include These and Those (Teatro Latea) and Mandatory Hypnosis (The Brick). BA: Barnard College. 
Ruth Geyeis an NYC-based playwright, producer, and lyricist. She is a frequent collaborator of Western Massachusetts theatre collective Theater Between Addresses, a member of the PlayGround-NY Writers Pool, founding producer of the Lower East Side Play Festival, and a member of GLYK at New Yiddish Rep. She's a proud member of the BMI Lehman Engel Musical Theatre Workshop and the Dramatists Guild of America. Her plays include These and Those (San Diego REP JFest, New York Theater Festival; Semifinalist: O'Neill, Bay Area Playwrights Festival, Lanford Wilson New American Play Festival, JPP Jewish Playwriting Contest), Chelm, KS (Linden Grove Theatre Co., Playground-NY), and The Elephant (The Blank Theatre). BFA: NYU Tisch.
running time 1:45 with intermission